Have you ever thought of how strongly pollution hits your beauty? If you are one of the unfortunate owners of dull and faded skin, it means you have already experienced it on your own. But don't get depressed, we know what to make you happy to see yourself in the mirror again. If the pollution sucks the life out of your skin, we should infuse it back! Nowadays it is possible with the help of amazing Oxygen facial! Here are 8 benefits which will make you try the treatment today.
#1 Feel the Moisture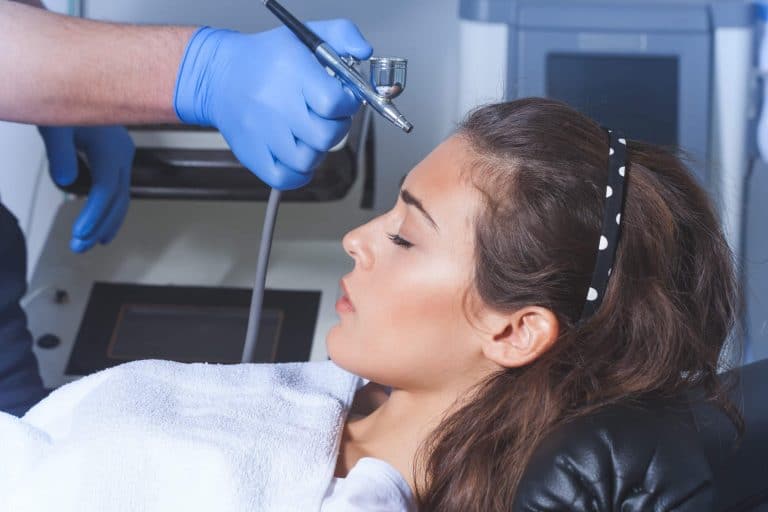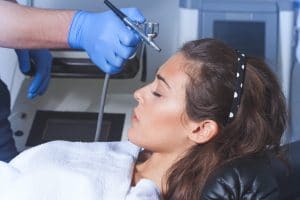 All the ladies struggling with extremely dry skin can go for a single procedure and sigh with relief afterwards. Air pollution dries out your skin tremendously. In fact, that's why one of the most noticeable advantages of Oxygen facial is its moisturizing properties. The facial does not only restore the regular pH level but also protects your skin against any sun damage in the future.
#2 Say Bye to Acne
Harmful elements pollute not only the atmosphere but your skin as well. As soon as the extra oil and dirt gets trapped in the skin pores, you get acne and blackheads. Oxygen facial provides you with a deep thorough cleanse, which is followed by natural pore shrinkage. Thus, after it, you don't have to worry about acne ever again.
#3 Welcome the Blush
Do you miss the healthy radiance of your face? With oxygen infusion, it's no longer a concern. As soon as the machine removes all the impurities from your face, the oxygen brings the life back to your dull and dry skin. The procedure boosts the blood circulation. It improves the epidermis, which is the outer layer of your skin. This, in its turn, results in the skin's ability to regain its natural pinkish blush.
#4 Get Rid of Blemishes
Your skin suffers greatly from constant stress and, definitely, pollution. Oxygen infusion is by far one of the best detoxifying options for your skin. Even if you don't suffer from acne, you may still have some marks from the past on your face, like acne scars, age spots, and sun damage. Oxygen facial will detoxify your face so that you can forget about these blemishes.
#5 Get Back the Youth
Another thing responsible for skin aging is free radicals. Oxygen therapy really fights these guys, helping your skin to get back to its prior state. It enhances the production of elastin and collagen which both act as tightening and firming agents for your skin. Also, this leads to diminishing fine lines and reducing wrinkles. That's probably the shortest way to youth.
#6 Improve the Skin Tone
You may guess that all that moisturization, detoxification, and skin repair doesn't pass unheeded. Except for the benefits already discussed, Oxygen facial clears out the dead skin cells, freeing up space for the new ones. Your body starts regenerating the missing cells so that your skin looks fresh and healthy.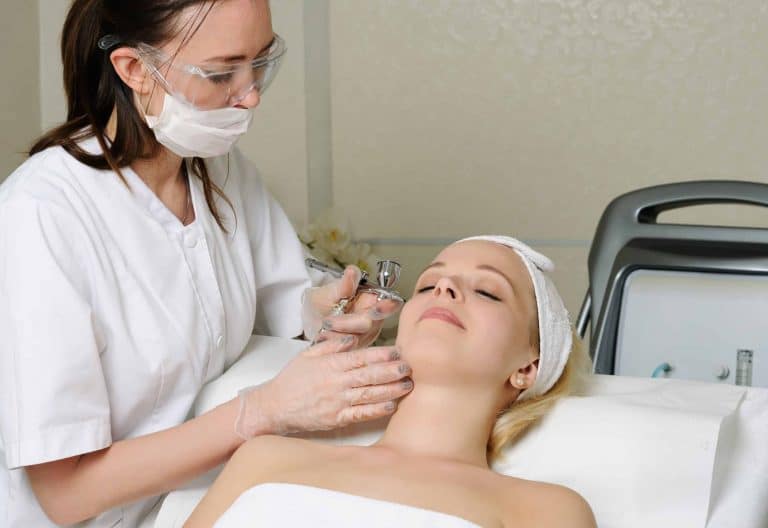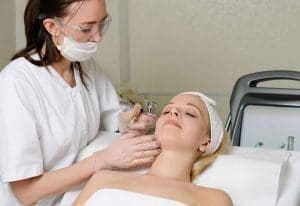 #7 Enter the Fairness Club
If you have always dreamt of fair blemish-free skin, Oxygen facial is ready to rescue you. As mentioned above, it helps to get rid of any blemishes, like sun spots or acne scars. But what's more important is that it actually protects your skin against any future damage. Furthermore, you can actually get the skin up to two tones lighter in the long run.
#8 Glow with Health
There is nothing better for the dull skin than a gulp of fresh air. And that's exactly what an Oxygen facial may provide you with. The revitalizing portion of oxygen will bring the healthy glow back to your face and make you look several years younger right away!
Are you already convinced? If not, the only thing we can advise you is checking out the treatment and experiencing all those benefits on your own.