Having snow-white teeth is the essential part of a perfect image. Even the prettiest face may be spoiled by a smile full of yellowish teeth. The Hollywood stars are spending loads of money to have those ideal smiles. But is the perfect smile really so expensive? Today I will tell you my 5 secrets of natural teeth whitening.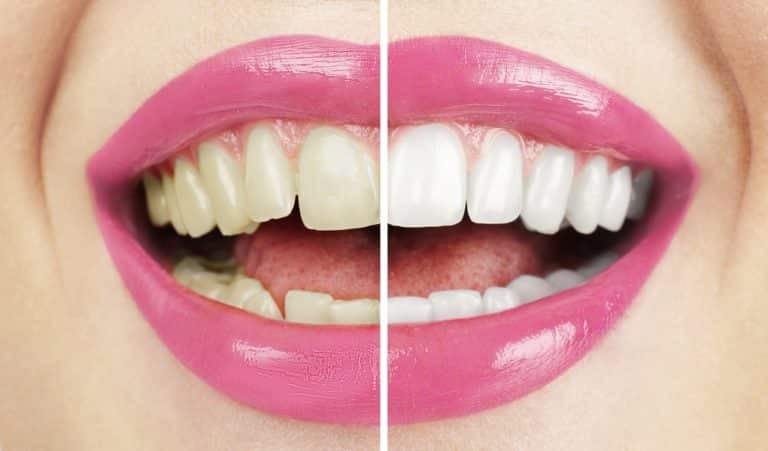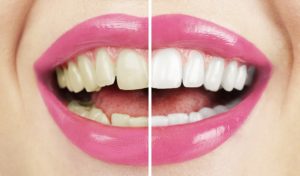 Teeth discoloration is the part of the aging process. So no wonder your teeth don't look the same as ten years ago. Nonetheless, it doesn't mean that you can't slow down the time. Just as LED Therapy and Oxygen Infusion help you to take care of your young and healthy skin, there are remedies which will make your teeth white again.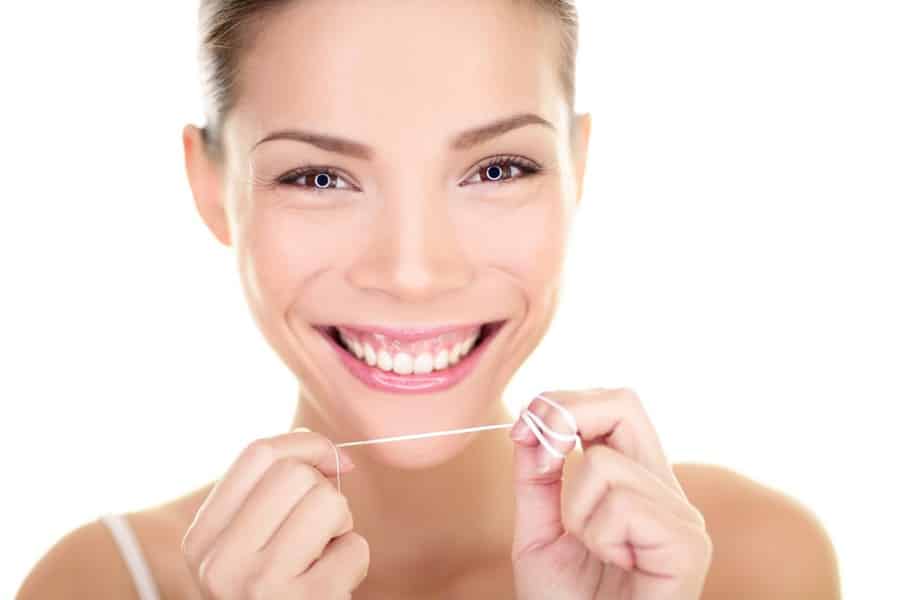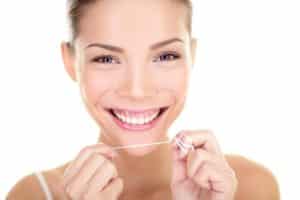 #1 Floss Your Teeth On The Regular Basis
To some, it may sound odd, but sticking to the rules of oral hygiene is the cheapest way to get that bright smile. While we always remember about brushing, quite often we leave the flossing behind. Yet, it was proven that flossing is even more important for keeping our teeth clean and healthy. By doing it twice a day, you will prevent the stains between the teeth. These areas usually stay untouched while brushing.
#2 Introduce Strawberries To Your Fridge And Bathroom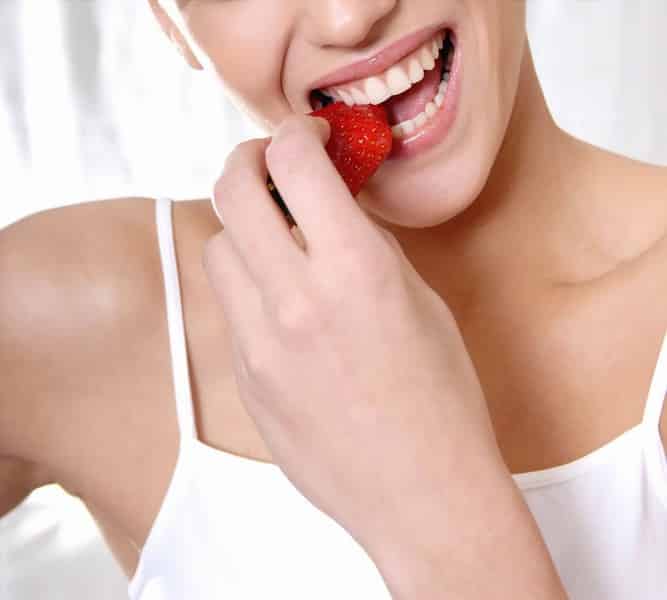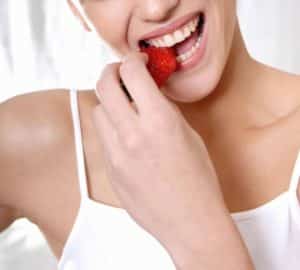 Strawberries contain the malic acid and vitamin C. They can easily whiten your teeth naturally. How do they work? The acid eliminates the stains and vitamin C removes the plaque. Strawberry can be used in two ways. First, you can mix a few strawberries together and use that substance instead of your regular toothpaste once or twice a week. Another way is just to enjoy eating strawberries and let them do the whitening on their own. If Catherine Zeta Jones uses strawberry for a whiter smile, why can't you?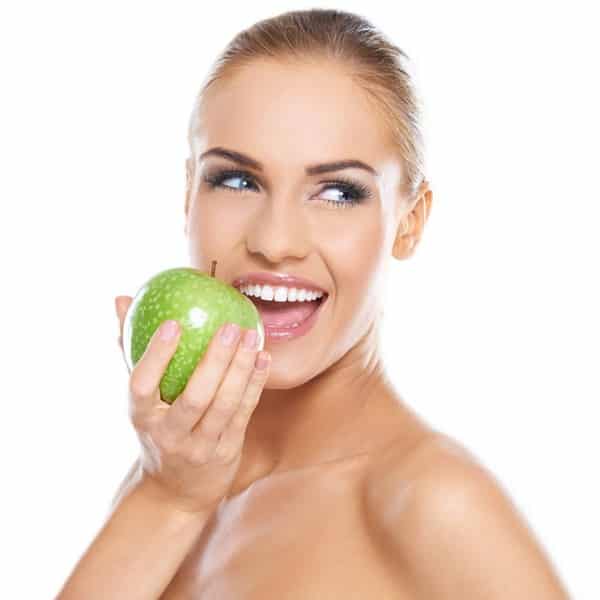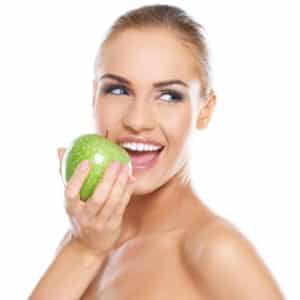 #3 Add Crunchy Fruits And Vegetables To Your Diet
Apples, carrots, and celery are the best natural toothbrushes you can ever find. As well as strawberries, most of them contain acids which act as teeth whiteners. Also, the crunchy texture of these products will remove the excess bacteria and remains of other foods from your mouth.
#4 Try Out The Indian Oil Pulling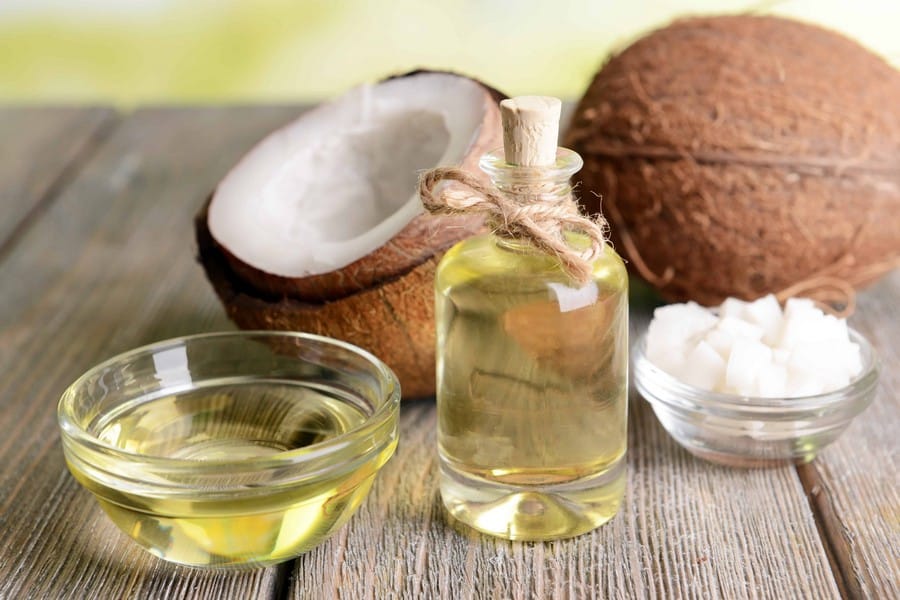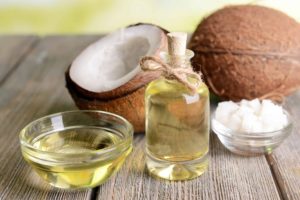 If you are not acquainted with the Indian medical practices, this one may seem a bit strange to you. In fact, oil pulling is a popular remedy used for improving the oral health. The process is so simple it's really weird that it have not become a part of people's beauty routine yet.
All you need to do is to take a tablespoon of a pure organic oil (coconut oil suits here as well – just as it does for almost all the beauty recipes) and swish it in your mouth for 15-20 minutes without swallowing. Then spit the oil out and rinse your mouth thoroughly. Finish it up with drinking two glasses of water (preferably purified).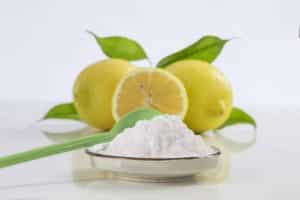 #5 Mix Up Baking Soda And Lemon
Mixing baking soda and lemon is, without a doubt, the most popular recipe for a snow-white smile. Both of the ingredients work perfectly well on their own, but the mixture is super-effective. With this in mind, don't use the recipe more often than once a week. It's also better not to leave it on for more than a minute, otherwise, you risk to ruin your enamel.
I strongly recommend you to include at least some of my tips into your daily teeth care routine. Still, keep in mind that these are mostly preventive means . If you need a quick and drastic change, it's always better to get the professional teeth whitening.
At VK Skin Spa, our best estheticians will make your dreams come true with the help of the world-known Luma Lite system. Forty minutes at most is all you need to get that Hollywood smile. Surprised? Hurry up to book your appointment today!