Have you ever dreamt of snow on Christmas? The weather is rather unpredictable, so you never know what surprises it may bring. Even though I may not guarantee that in two weeks your childhood dream will come true, I surely know one thing. Winter is not a time to forget about skin care, whether it's snowy or not. In our last post, my colleagues with SPA VK Skin (go to main page) told you about the importance of body care during winter. Today I want to continue their thought and present 5 amazing organic recipes for the dry winter skin.
#1 Honey & Sugar Scrub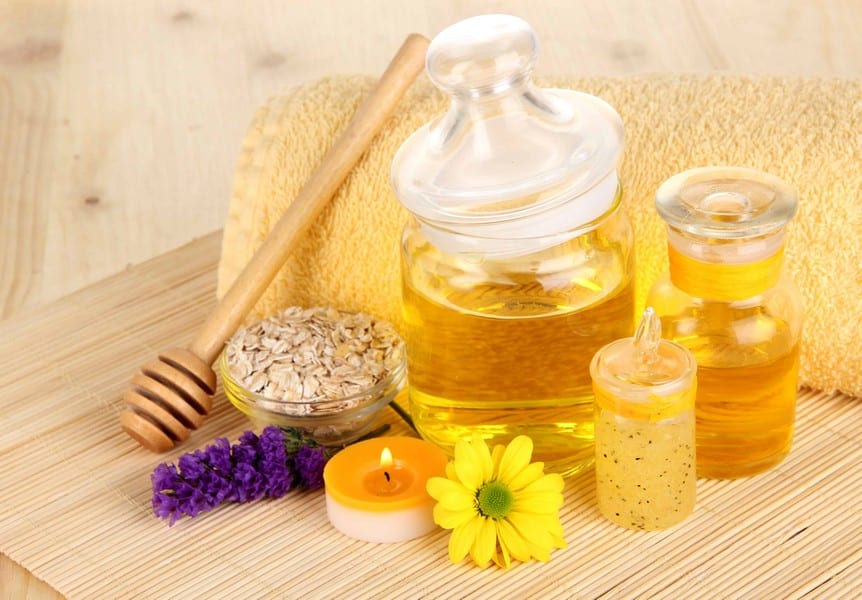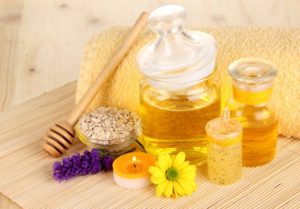 Honey has lots of properties, including skin moisturizing, reducing inflammation, anti-aging effect and protection against harmful pollutants from the environment. It is important to use organic honey as it has the higher level of active components. As salt is rather rough, it is better to use sugar for your scrub, especially if you are going to use it on your face.
The recipe itself is extremely simple: mix sugar with honey in equal portions and rub it gently onto your skin. Then wash your face with warm water and dry it with a towel. Don't press too hard!
In case you are allergic to honey, you can substitute it with something else. Face exfoliation is always good for your skin, no matter which ingredients you use. Check out our ultimate scrub recipe to find out the option which will work for you best.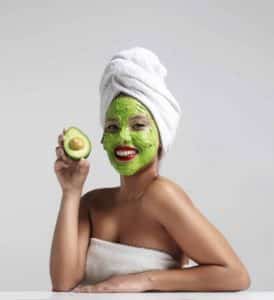 #2 Organic Fruit Mask
The options for an organic face mask include bananas, papayas, avocados and a bunch of other fruits. It is important to opt for organic items as such fruits are grown without the use of chemicals that may later cause some unwanted skin reactions.
Choose the fruit that suits the needs of your skin. Avocados, for instance, are great for anti-aging treatments as they are highly rich in antioxidants and vitamin A. Bananas, on the other hand, moisturize your skin and protect it from the harmful UV radiation with the help of vitamin E. If your skin lacks vitamins C or any of the B-complex, papaya is your choice.
Put your mask on for 15 minutes and then wash it off with the warm water. You can experiment with the proportions, but my option is to mix one avocado with a ripe banana and add an egg white in. The egg white will tighten your skin and reduce the size of pores, preventing future breakouts. If you are in a hurry and have only eggs in your fridge, you can even use only egg whites, without any other components, for your organic mask recipe.
#3 Yogurt Moisturizer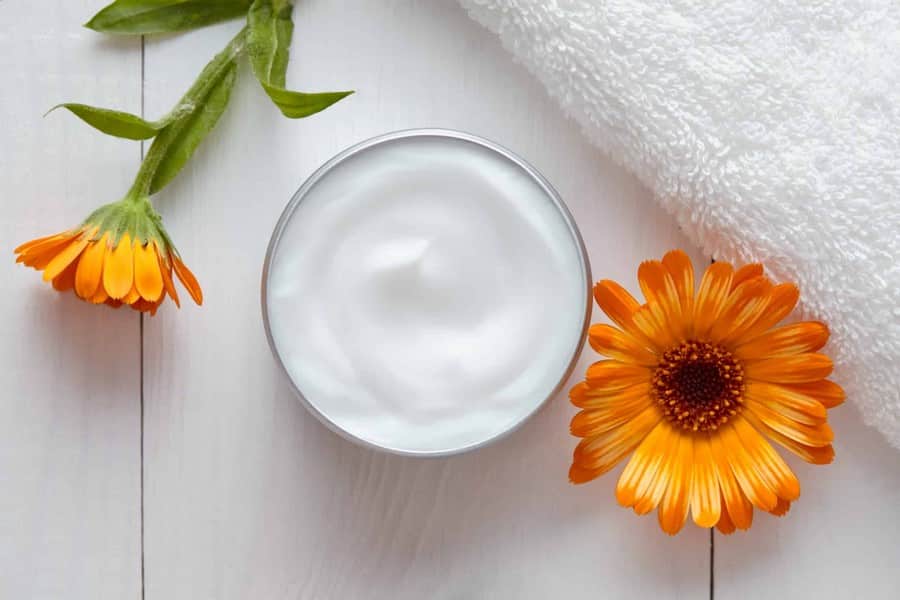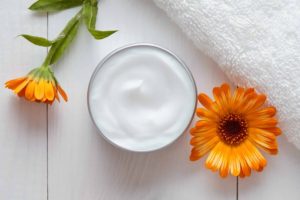 The cold wind makes your skin extra dry, that's why it is so important to load up on moisturizing during winter. Lactic acid in yogurt will nourish your skin with moist and dissolve the dead skin cells, making it another great option for your organic scrub.
All you need is to put on 2 tablespoons of pure organic yogurt for 10 minutes. Then, as usual, rinse it off with warm water and pat dry. You can boost your moisturizer with adding a tablespoon of honey or a few drops of your favorite essential oil.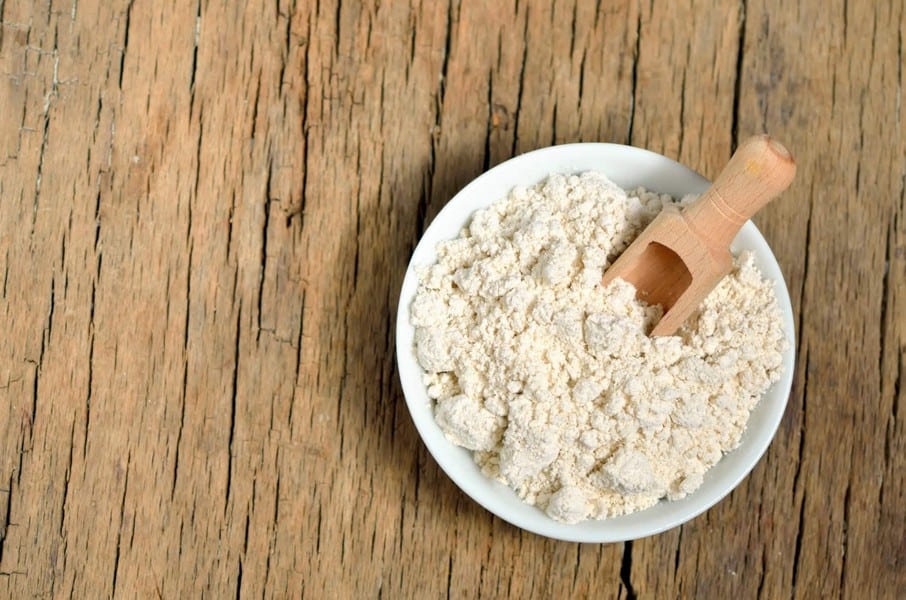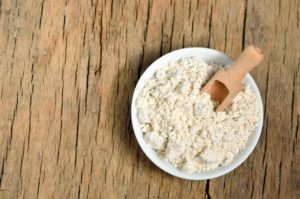 #4 Oatmeal Bath
Although it may sound rather weird, an oatmeal bath is a great option for your body treatment. Nothing calms irritated and dry skin better than a bath of oatmeal. But don't hurry to empty out your kitchen cabinets. For this recipe, you can use only colloidal oatmeal, which surely should not be eaten.
Add 2 cups of colloidal oatmeal into the warm water and let it disperse. You can also add a few drops of your favorite essential oil. I would recommend lavender for the even more relaxing experience. But don't stay in a bath for too long! Soak for about 10-15 minutes and then pat your skin dry.
#5 Natural Oils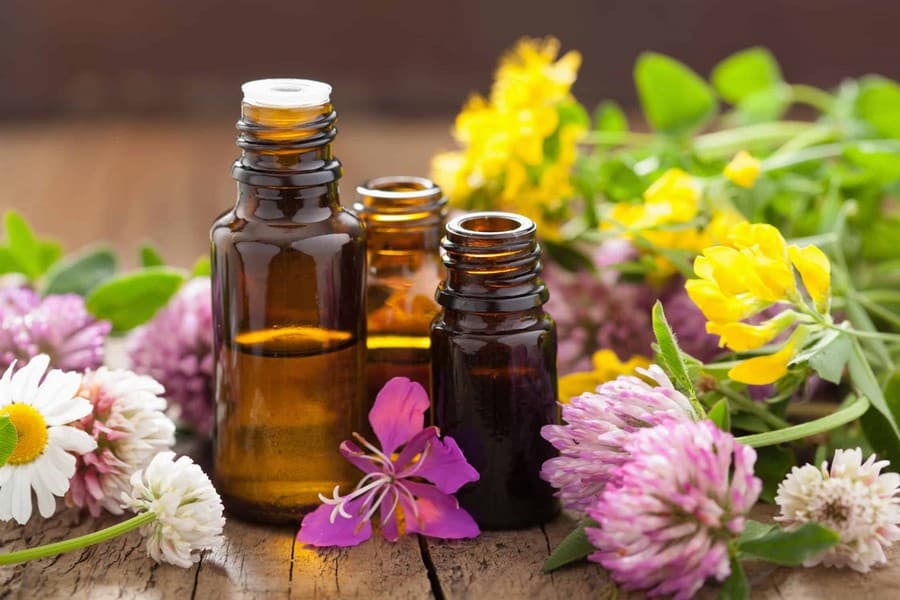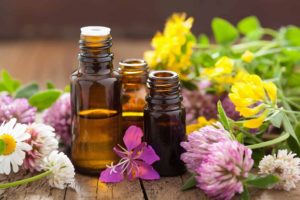 If you need a quick fix for extremely dry and irritated skin, there is another organic remedy for you: essential oils. Each has their own properties, and while some are perfect for the face, others may be used only for your body. Among the most popular natural oils, there are almond, sunflower, coconut and lavender oils. Stay tuned to our blog and I promise that pretty soon I will tell you more about the beauty benefits of essential oils.
Remember: if you want to conquer beaches in summer, it's important to take proper care of your skin in winter!
Olga Nazarova, manager of VK Skin Spa