Happy Halloween, ladies! Are you one of those who adores the spookiest time of the year or you are sick and tired of all the fuss around this day? Guess what: now you will adore pumpkins whatever your answer is! Turns out that pumpkins are great not only for carving jack o'lanterns or seasonal lattes. Are you ready to find out some marvelous pumpkin beauty secrets? Then keep on reading!
Except for tasting delicious, pumpkin is also rich in some elements that are vital for our beauty. This orange miracle is loaded with vitamins A and C, beta-carotene, antioxidants and alpha-hydroxy acids. Add the anti-inflammatory effect and the natural UV protection, and you'll get one of the best products for your beauty routine! Today we are ready to present the 5 astonishing recipes for your face, body, hair, and nails!
#1 Make A Pumpkin Facial
Just as we've already mentioned, pumpkin is rich in enzymes and antioxidants together with alpha-hydroxy acids. These elements are great for exfoliating your skin, smoothing out wrinkles and improving your skin tone and texture. Thus, a pumpkin face mask is your way to glowing complexion. Although there are plenty of recipes for the facial, we've chosen the best one for you. The ingredients you will need are: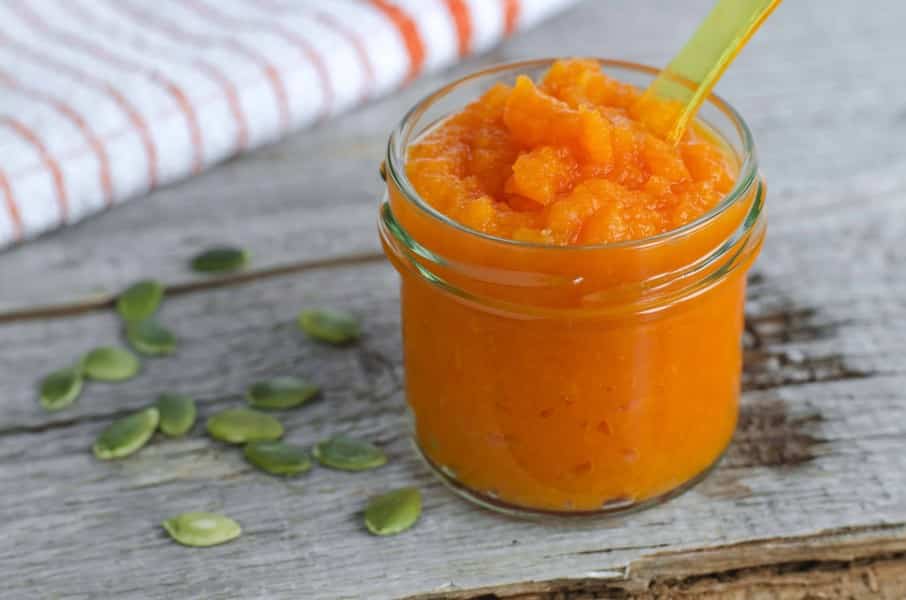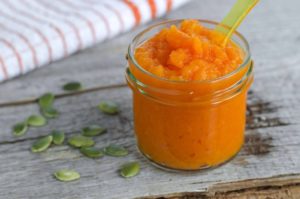 Pumpkin puree – 2 tsp;
Honey – ½ tsp;
Milk – ½ tsp;
Cinnamon – ½ tsp.
Mind that if you have sensitive skin, you'd better not use cinnamon!
The recipe is pretty simple: mix all the ingredients together, apply the mask on your face for 10 minutes and rinse it off with the warm water after several minutes. To get the most out of your pumpkin facial, do it right after taking a shower. As your pores will be widened, all the active ingredients will get deeper into your skin and you will get the best effect.
#2 Prepare A Hair Mask
Autumn has deprived your hair of vitamins and now it is dry and dull? Don't worry, with our pumpkin hair beautifier, you will make it soft and shiny again! All you need is a blender and the following ingredients: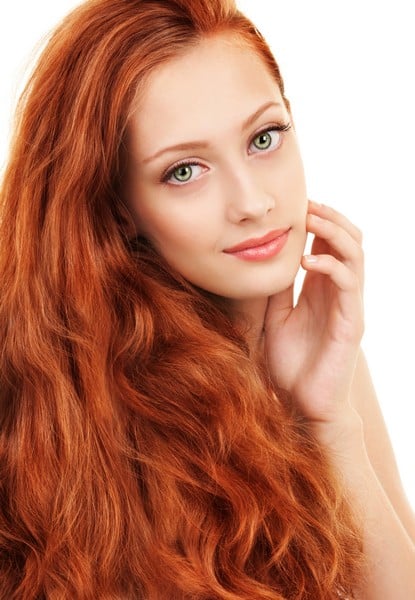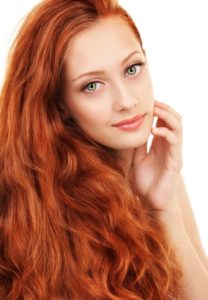 Cooked pumpkin (either chopped or pureed) – 2 cups;
Yogurt – 1 tbsp;
Honey – 1 tbsp;
Coconut oil – 1 tbsp.

Blend together pumpkin and yogurt and then add your honey and coconut oil. Next, apply the mask to damp hair and cover it with a plastic cap for 15 minutes. Wash it off and dry your hair as you normally do. The vitamin A in the pumpkin will boost the hair growth and increase the sebum production, which acts like the natural hair moisturizer.
#3 Go For A Body Scrub
Beta-carotene, a natural antioxidant in the pumpkin, makes it a perfect ingredient for the skin exfoliation. So if you feel that your skin needs some extra care, you can rejuvenate it with the cool pumpkin body scrub. You'll need: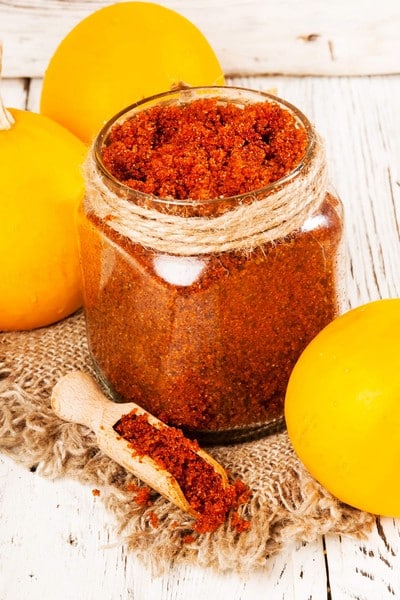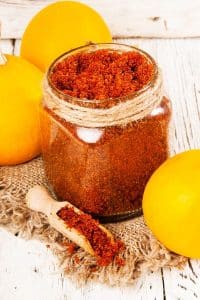 Fresh pumpkin – 2 tbsp;
Papaya – 1 tsp;
Honey – 1 tsp;
Sugar – 1 tsp.

Mix all the ingredients and apply to your skin just as the regular body scrub. If you don't like this particular recipe, you can take our ultimate body scrub formula and just use the pumpkin as your main ingredient.
#4 Try Out The Pumpkin Pedicure
Once you are done with the body scrub, it's high time to treat your feet a little bit. The pumpkin pedicure will nourish your skin and speed up the cell regeneration process. The ingredients are pretty simple: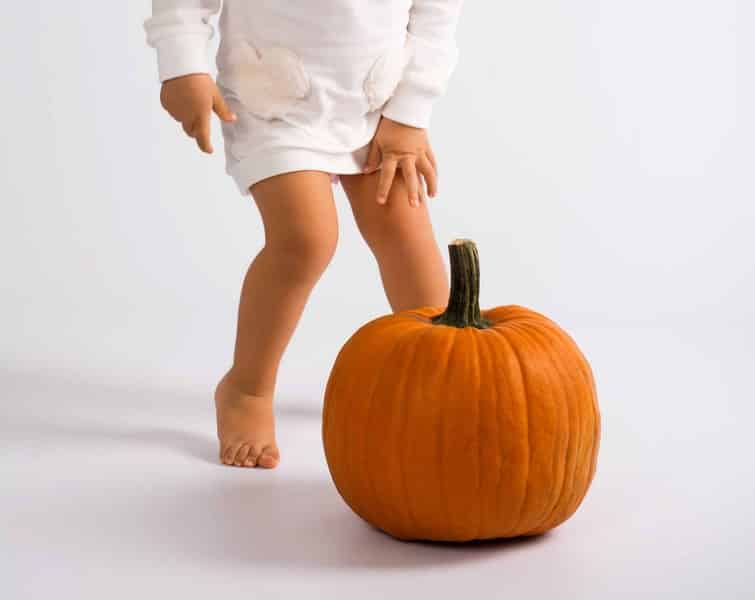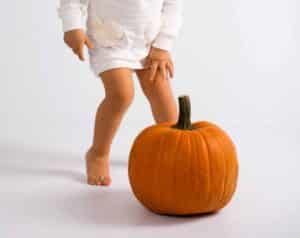 Pumpkin puree – ½ cup;
1 raw egg;
Honey – ½ tsp.

After mixing the ingredients, apply them to your feet and cover with a plastic wrap for 15 minutes. Rinse off the remains with warm water and voila! – you get your feet smooth and soft again.
#5 Eat Some Pumpkin Seeds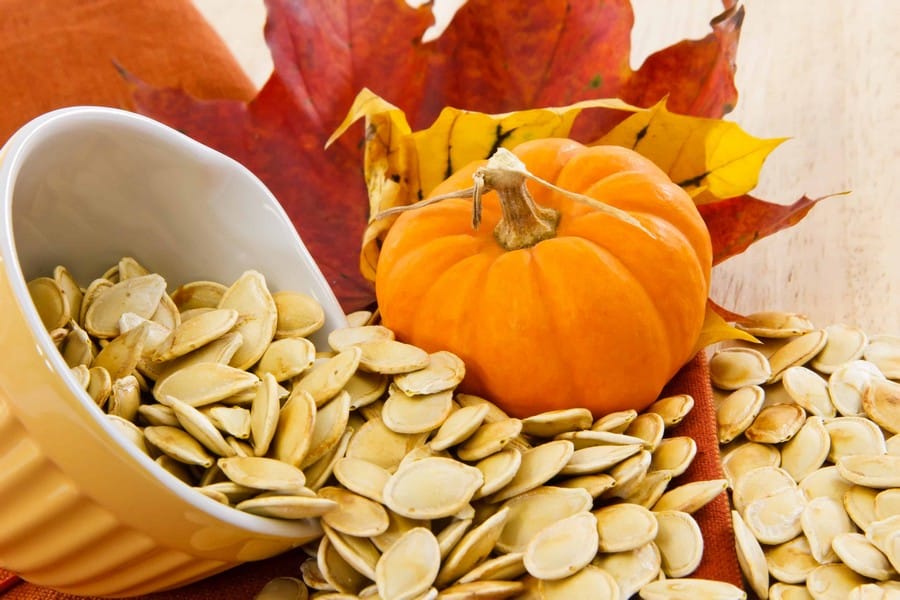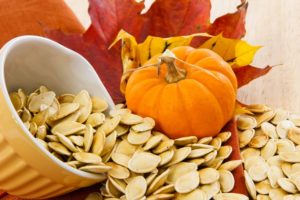 It is extremely important to remember that we can improve our look not only from the outside but from the inside as well. Pumpkin seeds are rich in zinc. It is known to boost the cell metabolism process. As a result, your skin regenerates daily and the collagen production gets back to normal, protecting your face against UV radiation and cell damage. Moreover, it also helps to reduce inflammation and get rid of acne scars. Sprinkle pumpkin seeds with a bit of salt and olive oil and microwave them to get a tasty and healthy snack.
Don't be scared of pumpkins, unless it's Halloween time. Turn them into your best friends and get the glowing youthful look!