If you have ever wondered how Hollywood beauties stay young for so long, we are ready to unveil their secret for you. That is the power of Ultrasound therapy. Don't worry if the name doesn't sound familiar to you – today we are going to answer 11 most important questions about Ultrasound facial.
What Is Ultrasound Therapy?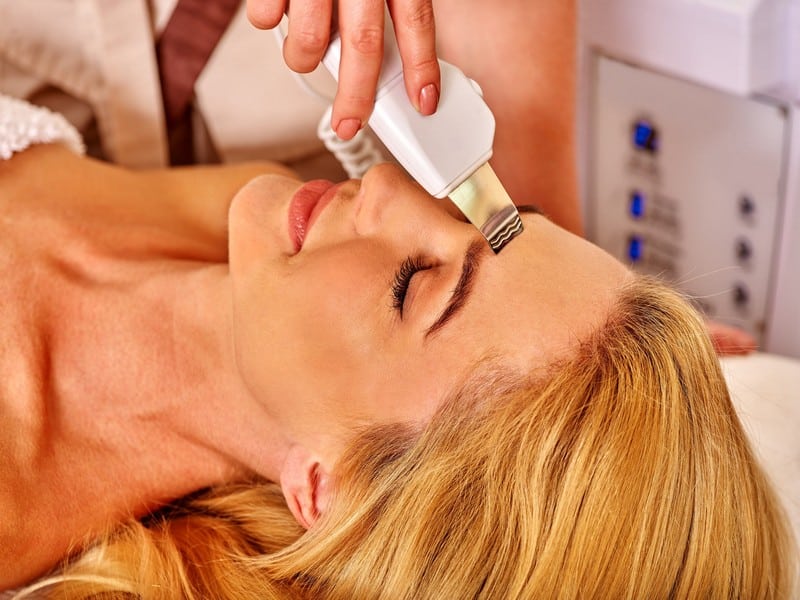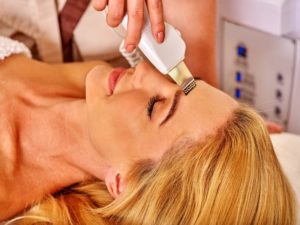 Ultrasound facial is a non-surgical treatment that boosts the body's natural regenerative mechanisms. These mechanisms will gradually lift any saggy skin and smooth out wrinkles and fine lines. The ultrasound is often used simultaneously on face, neck and decolletage areas for better results.
What Is Special about Ultrasound?
The ultrasound energy is unique as far as it can go deeper into the skin than any other non-invasive procedure. It is also the only spa treatment that allows an aesthetician to see the tissue layers they are targeting during the procedure.
Can Ultrasound Facial Replace Facelift?
Ultrasound facial may not give you the same results right after the treatment, but this is due to the specific mechanisms of procedure which we'll explain later. Definitely, ultrasound is a great alternative to the facelift, especially for those people who are not ready to do any surgeries. It is also suitable for those who have already undergone the facelift and want to make the results last longer.
How Is It Different From Laser Facial?
The main difference between ultrasound and laser treatments is that lasers use light energy which cannot reach as deep into the skin as ultrasound. That's the reason why lasers are not cleared by FDA to actually lift the skin.
How Does Ultrasound Boost Collagen Production?
The ultrasound energy is deposited deep into the skin at the temperature suitable for collagen regeneration. The procedure stimulates the natural processes responsible for producing collagen. An important point here is that Ultrasound therapy does not involve any creams, fillers or toxins. In fact, all magic is done by your own body – just with a bit of help from the ultrasound.
How Long Does One Treatment Last?
The duration of a single procedure is highly individual, as it depends on your skin condition as well as some other points. When you come to a spa, an aesthetician considers everything while creating your own treatment calendar. On average, a face + neck treatment takes around 60-90 minutes, while the decolletage procedure takes no longer than 30 minutes.
How Long Is The Downtime?
The best news for you is that Ultrasound treatment requires no recovery time at all. This means you can get back to your normal activities straight away – the luxury you cannot get from any plastic surgery.
What Does It Feel Like?
The comfort level during the Ultrasound treatment varies from person to person. But we can guarantee that you will not feel any serious discomfort and any sensations will end as soon as the treatment is over.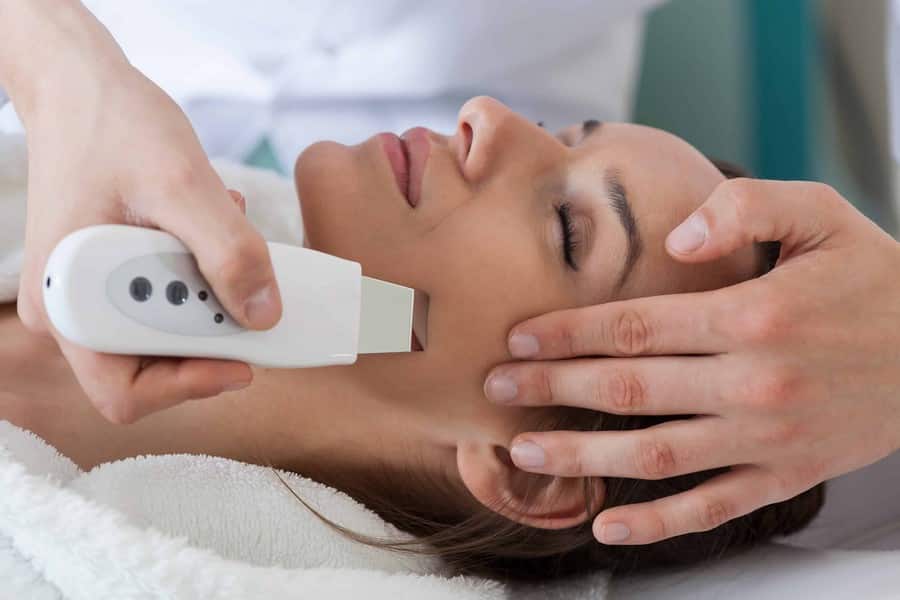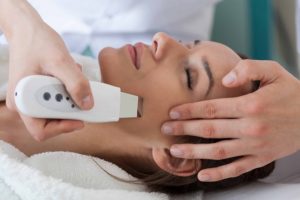 How Soon Will I See The Results?
It is important to understand that you will not get all the best results right after the procedure. In fact, you will need to wait around 2 to 3 months while your body will produce new collagen.
How Many Treatments Do I Need?
Actually, a single session is enough for some drastic changes. Yet, extra treatments may be beneficial for some people due to the degree of skin laxity, the biological response to the ultrasound energy, and the individual collagen production pace.
Is Ultrasound Safe?
If you know anything about pregnancy, you definitely know that ultrasound is used for monitoring the baby's well being. That's why there should not be a single question about the safety of the ultrasound facial.
Are you ready to try out the Hollywood beauty secret on your own? If so, VK Skin Spa and our best aestheticians are waiting for you!